Study Two years Diploma In Malaysia with  International  Recognition (UK Award)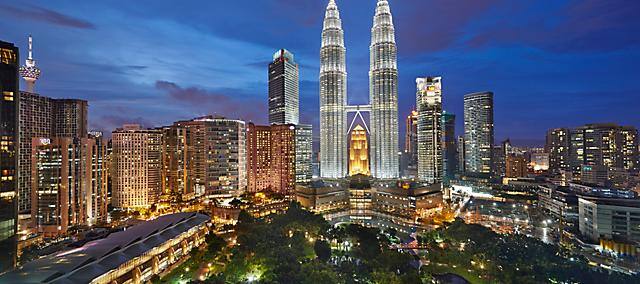 Dual Certificate:   Malaysia   (Department of Skills Development (DSD), Ministry of Human Resource, Malaysia) and UK (Pearson Education, UK.)
As a 5-star rated skills training centre In Malaysia (Kuala Lumpur)
On-Job Training (3 – 6 months)
Diploma is accredited by the Department of Skills Development (DSD), Ministry of Human Resource, Malaysia
Student Visa approval will take around 4 weeks. Once the visa is approved you can then fly to Malaysia.Hostel for stay is provided for a minimal fee of RM300 per month (sharing basis).
Course Duration: 24 Months (including On the Job Training and Final Project)
Total Tuition fee RM15000 (3500USD Only)+RM2000 Visa Fee
Courses:
                                      Diploma in Mechatronics Technology
Diploma in Creative Multimedia
Diploma in Culinary Arts
Diploma in Computer Systems
Diploma Mechatronics Technology (UK Diploma)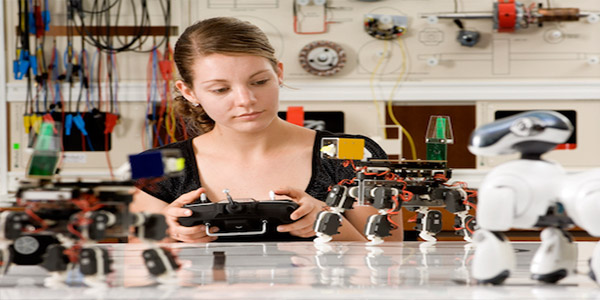 Industrial automation is a discipline that comprises of knowledge, skills and attitude from various engineering fields, which include mechatronics, electronic, electrical, mechanical, chemical, metallurgy, computer, software and communication engineering.
Core Subjects
Unit 16: Engineering Drawing for Technicians
Unit 17: Computer Aided Drafting in Engineering
Unit 19: Mechanical Measurement and Inspection Techniques
Unit 6: Electrical and Electronic Principles
Unit 15: Electro, Pneumatic and Hydraulic Systems and Devices
Unit 8: Engineering Design
Unit 22: Fabrication Processes and Technology
Unit 25: Selecting and Using Programmable Controllers
Unit 3: Engineering Project
Unit 2: Communications for Engineering Technicians
Unit 4: Mathematics for Engineering Technicians
Potential Job Titles
Manufacturing Technician, Maintenance Technician, Senior Technician. Project Coordinator, Industrial Programmer, Sales Engineer, Service Engineer, Production Engineer and Site Engineer
 Click to register for this program now!
International skills diploma in culinary  Arts ( UK diploma )

This program is focusing on Food Preparation and Production area. The experts in this field can also pursue careers in other industries in Malaysia or internationally that have any food preparation and production establishment. They also can be exported to the international market due to the increasing need of experts in this field. The demand for qualified and experienced Food Preparation and Production operation personnel is important as of now and may increase in the near future. Hence, the development of this program, is essential for the industry to have certain guidelines and standards based on the level of competencies that have been set by the industrial experts in this field.
Hygiene, Kitchen Safety and Food Handling
Cooking Technique
Stock, Soups and Hot Sauce Production
Main Course Production
Rice and Farinaceous Production
Appetizer Production
Breakfast Production
Dessert Production
Catering Set-Up Activities
Basic Kitchen Equipment Maintenance
Basic Stewarding
Basic Butchery Click to register for this program now!


 International skills diploma in creative multimedia (UK Diploma)

Creative Industry refers to a segment of the economy that is involved either directly or indirectly in the creation, manufacture, production, broadcast and distribution of copyright protected materials. Creative industry is an emerging field of study, which has an important sphere of practice representing an important sector of the new economy.
To raise awareness on the important role played by the creative industries, the World Intellectual Property Organization (WIPO), in 2003, conducted a series of surveys focused on defining and mapping out the creative industries, and their economic contribution in over 30 countries worldwide. Intellectual property refers to creations of the mind like inventions, literary and artistic works; and symbols, names, images and designs used in commerce
Job Competencies
Competent in performing:

Multimedia Production Management
Multimedia Instructional Design
Multimedia Art Directing
Multimedia Audio Visual (AV) Directing
Multimedia Quality Control
Multimedia Research and Innovation
Multimedia Marketing

Employment Prospect

The Creative Multimedia Diploma program has a high employment prospect whether locally or internationally. This is because the local expertise workforce is recognized by other countries as being highly knowledgeable and skilled in Information and Communication Technology (ICT) industry. This in turn increases the demand for skilled personnel in this field to be employed locally or internationally.
In the Tenth Malaysian Plan, the existence of Digital Creative in Information and Communication Technology (ICT) industry will increase employment prospect and also an involvement in the Malaysian services industry will be an important enabler for Malaysia to position itself at the international level. Employment growth in the Digital Creative industry is significant and is in current demand. The Digital Creative industry, specifically the Information and Communication Technology (ICT) sector is growing rapidly in Malaysia and there is an acute shortage of well-trained personnel in this area.
Other related industries with respect to employment opportunities are:

Education
Training
Advertising
Film Industry
Broadcasting
Publishing Click to register for this program now!

International skills diploma in computer systems (UK Diploma)


The program is designed based on the ever-changing world fulled largely by the continuing advancement in computer technology which requires organizations to be well-equipped to remain current and relevant. Businesses from multi-national corporations to home-based enterprises have to adopt current technologies to be competitive. Government agencies and institutions too, need to stay "at the top of the game" in order to provide fast, reliable and accurate services to the people.

Job Competencies
IT Executive is competent in performing the following core competencies:

Computer hardware and software maintenance
Server Configuration
Computer Network Installation Management
Computer System Security Control
Computer System Maintenance Management
Computer System and Network Procurement

Employment Prospect

IT Executives are employed by a range of organizations including government departments and agencies, institutions of higher learning, private corporations, banks, private companies that provide computer, database and network services to clients, telecommunication companies and many other private organizations. A growing number of computer system administration diploma holders are self-employed, working independently as contractors or consultants. Moreover Career advancement for computer system administration l personnel locally and internationally is enormous. Among them are:

IT Manager
Computer specialist
Computer Technologies
IT Sales Professional
Chief Technology Officer (CTO)                                                             Click to register for this program now!